"The Only Website In The World, Where The Members Are The Stars"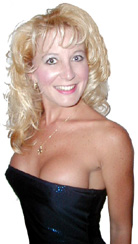 Yes it's true that I give you thousands of pictures for FREE on this website. Giving you more than any other site on the Internet! BUT!!! To see the really explicit XXX graphic pictures that you've been missing and have been removed from the FREE areas, then you need to join this website right now.
Joining will do two things. It will help to support the countless hours every day that managing this party website requires and will help pay for the massive amounts of bandwidth that gets used every day on this website supporting the more than 40,000 XXX Hard Core Orgy Party Pictures that you'll find here!
So Please Join My Party Site And I Will Give You All This.....
This Is The Only WebSite You Will Ever Need!
Join Now For Only $19.95, and you get:
VIP Invitation to all parties, each month, Live & In Person!!! Real Parties, Real Swingers, Real Orgies!
VIP treatment at all parties,
VIP seating,
VIP admission, (even after the party is already "Sold Out".
VIP wristband that allows you into all areas, including the exclusive VIP room where all the orgy pictures are taken at my parties.
VIP Live cam shows from over 100 local WebGirls each week, 100% FREE, no extra charges ever!
Also you get 100% FREE Unlimited access to these premium websites:
SexyPartyClub.com ($20 value) Yours FREE!!!
HotSexMegaPlex.com ($40 value) Yours FREE!!!
PervertsPassport.com ($40 value) Yours FREE!!!
AmateurKeyClub.com ($30 value) Yours FREE!!!
Camz.com ($45 value) Yours FREE!!!
HomeGrownVideo.com ($45 value) Yours FREE!!!
Special Note: When joining, before you click the "Submit" button on the next page, be sure to click the "YES" button just below the "Submit" button to verify that you are over 18 years old.