Plato's is located at:
321 W. Sunrise Blvd.
Fort Lauderdale, Florida 33309
Tel: 954-523-9818
Directions To Plato's:
Click Here for a detailed map to Plato's, and use the "Zoom" control to the right of the map to Zoom in to see extreme details.
From I-95 exit in central Fort Lauderdale at the Sunrise Blvd. exit 29-A and go East for 1 mile. Plato's is on the left (North) side of the road, on the corner of Sunrise Blvd & NW 4th Ave., but there is a median there so you must pass it and make a U-Turn at the laundry center on the left. There is no sign in front that says "Plato's". Look for the black and white clock on a lit up omega sign and a black building with lots of twinkle lights and mirrors on it.
Remember that Plato's is on WEST Sunrise Blvd. If you are East of Andrews Avenue, then you have gone too far and must go 3 blocks west of Andrews Avenue.
When deciding on a hotel, there are three things to consider.
1 - Price
2 - Location/Convenience
3 - Length of your visit
For a hotel I always recommend that it's not really important to be real close to Plato's since you will probably only be going there for just the night of my party.
So instead of being close to Plato's and having to commute to everywhere else, I think it's more important to be by the beach and the shops and other night clubs and things so that there is plenty for you to do without having to drive during the day and other nights that you are in town, and then you only need to commute one night to my party. At least that's what I would do.
Then that way you only have to travel for my party instead of traveling to everything else. So think about how long you will be in town when making your decision.
My number one choice by far is the RoofTopBeachHouse hotel in Hollywood. This is a Clothing-Optional hotel that is VERY "Swinger-Friendly". They have a pool and tiki bar on the roof where everyone enjoys nude sunbathing. You can usually find me and several of my girlfriends at this pool the Saturday afternoon after my monthly parties for an afternoon Totally Naked BBQ Pool Party. So if you stay here, then you'll already be at the party. This is also walking distance to several restaurants, the boardwalk, beach and several attractions. And keep in mind that like Hedo in Jamaica, this is not a luxury 5-Star resort. It is basic with no frills, but is by far the most fun place to stay where you can enjoy the entire hotel naked. This has my personal seal of approval and recommendation! Tell them Barbi sent you and that you're coming down for one of my parties and they will give you my discount.
If you want the nicest hotel where you don't have to drive anywhere except about 5 miles to go to Plato's but everything else is in easy walking distance including other clubs, restaurants, hotels and it's located right on the ocean and in the middle of a nice big entertainment complex, then I would recommend the Mariott at Beach Place.
If you want the absolute nicest resort and only 5-Star hotel in Fort Lauderdale, Then I would recommend the Mariott Harbour Beach Resort & Spa It is only about 2 miles from Mariott Beach Place and about 7 miles to Plato's.
If you want a hotel that is clean but real cheap and nothing fancy, then the Travelodge 1251 E Sunrise Blvd, Fort Lauderdale, FL (954) 763-6601is a good choice if you want a room for only $39.
Probably the best balance that gives you a nice hotel without going crazy and spending a ton of money, and that is only 2.3 miles to Plato's about about 1 mile to the beach and 2 miles the main oceanfront entertainment complex where Mariott Beach Place is, with the strip of shops, nightclubs and stores in Fort Lauderdale is the Double Tree Inn 2670 E Sunrise Blvd Fort Lauderdale, FL. Phone: (954) 565-3800 Here is a link to their information: Double Tree Guest Suites Information And here is a link to a map with their location Double Tree Guest Suites Map 2.3 miles from Plato's.

Lots of the hotels have websites so you can see which ones are the nicest and balance that with which ones are the best priced and how convenient they are to the things that are most important to you.
Here is a link for you to see several pages of a huge list of hotels with a map to them and how far they are from Plato's and everything else in Fort Lauderdale. Yahoo List Of Hotels Near Plato's
So now I've given you the Nicest 5-Star Resort, the most convenient Resort, the cheapest & most conveniently located to Plato's hotel and a hotel that is the middle of the road balance between them all. So explore the list of hotels to find the one you think is best for you when you consider Price, Location & Length of your stay.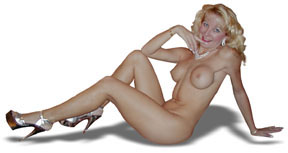 I hope this has been helpful to you, and I can't wait to meet you!!!

Kisses,
Barbie :)
BlondeFlasher.com
SexyPartyClub.com