Here Are Some Of Our Most Favorite Lifestyle Websites.
BlondeFlasher - The "Darling Of The Internet" The world's biggest exhibitionist & most famous flasher. Barbi is the Sexy Host Of The Monthly Sexy Party Club Parties, and really knows how to get the party started. If you like flashing, public nudity and exhibitionism, then visit her website for the ultimate in extreme flashing & public nudity. It's truly a voyeur's delight! And if you're an exhibitionist, it will give you lots of great, fun flashing ideas. Barbi even invites you to go out flashing with her, so click her picture and check it out!


These are the best dating sites I've found on the net and I am members of all of them. That's how good I think they are. These are The Ultimate Matchmaking dating websites.

Whether you're looking for singles or couples, these are the sites for you! Check it out for FREE NOW!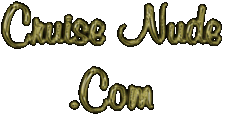 If you love boating, & you love erotic tropical sexyness, then you'll love your own private chartered yacht where your parties can be as wild and crazy as you want them to be.

Step-By-Step Threesome - Do you want to learn how to talk almost any woman into having a threesome and see the results in as little as next weekend!?
Swingers Top 150 - Swing site top list, find them all!
Swingers Stop - Find the best reviewed swingers sites