Remember the whole reason you got online in the first place?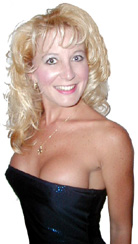 To meet lots of sexy, erotic, "like-minded lifestylers" like yourself from the comfortable and safe environment of your home, while at the same time being able to weed through all the fakes out there.
WELL NOW, HERE IT IS....
THE MOMENT OF TRUTH....
You'll Learn EVERYTHING
At Our Upcumming Party!!!

YOU'VE spent all month chatting online meeting new Swinging Couples.
Isn't It Time You Finally Met LIVE And In Person???

Is Their Profile Accurate?

Are They Really "Hot & Sexy"?

Do They Really Look Like Their Picture They Sent You?
Find out everything at our next party! And tell everyone you've been chatting with online to meet you in person at the wildest Swing Party Ever. Send them this link! Everyone Is Invited. All Swingers, Couples, Singles, Voyeurs, Exhibitionists, Hot Sexy Erotic Exciting People! Everyone Will Be Here!!! FANTASTIC!!!!

And guess what... If for some reason the people you are meeting end up not to be what you were hoping for... That's okay, because there will be hundreds & hundreds of other sexy couples at this party that you will be meeting Live & In person!!! THIS IS THE NIGHT BABY!!!!

Meet Hundreds Of Sexy Swinging Couples All In One Night, At One Time, In One Place At The Sexiest & Wildest Party Ever! TOTALLY WILD!!!!!!

This Is The One And Only Annual WebGirls Party Hosted By the World's Biggest Exhibitionist, Barbi From BlondeFlasher.com and over 30 of her WebGirl Friends from the Internet GUARANTEE That this will be the best time of your life! OUTRAGEOUS!!!

And Someone this night will be winning a 100% FREE Ocean Front Penthouse Suite to the lifestyles clothing optional club in Cancun Mexico, CaribbeanReefClub.com Only The Best!!!

For complete details about all the special contests, games, prizes & surprises, Door Prizes, Nude Glamour Girl Photo Shoot, Sexy Ladies Dance, "Ride The Sybian Dildo Contest" and other surprises planned for this night, go See all the Details Here!!!
Believe Me When I Tell You...
No Matter What... "YOU DON'T WANT TO MISS THIS NIGHT"

Details: Next Internet Party Hosted by Barbi Leigh