Giving our photographer a strip-tease show, too hot to handle, Barbi gave us all a chance to feast our eyes on her beautiful cherry topped tits, her tiny tight pussy, and that beautiful full moon round ass.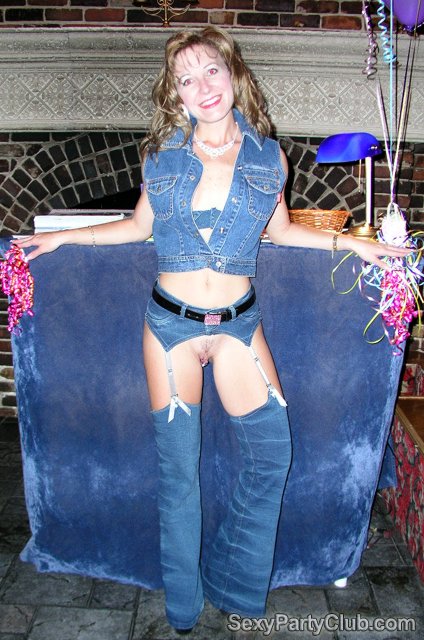 I Just LOVE This Once A Year Party! The Stockings and Garters... Where All Us Girls Get To Show You our sexiest Garter belts and stockings!!
Don't You Just LOVE It?
Remember... This is the ONLY website in the world where the members of the site are the content stars! Everyone over 21 is invited to attend my monthly parties. And Guys, when you Join this site, then you get put on my special V.I.P. list and get my special V.I.P. wristband that allows you into the V.I.P. area when we go back there to take the hard-core pictures that you see in the Members Only section of this website! Click Here for a list of all the benefits you get with your membership.