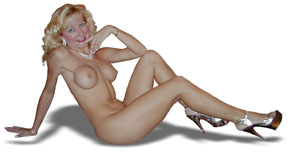 And To Make Things Extra Special... It's Also "Beat The Clock" Night!
Plain and simple... here's how it works...
Arrive early and save lots of money... the earlier you arrive... the more you save.
It's normally $65 for members to party at a swing club on Friday night and you must get a long term Membership, but this night is special... Couples arriving early, pay only $35 Giving YOU $30 in savings!!! And anyone buying a new membership or renewing their membership on this night, can save even more by renewing for only $30 more! This is available only on our party night!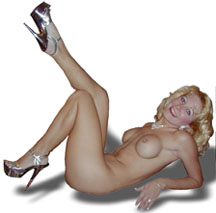 Don't forget to take a look at our party pictures and compare them to any party pictures anywhere. YOU will agree that these parties are more wild and crazy than any parties at any club hosted by anyone anywhere that you've every been to. You can even be part of these pictures if you want. Cum join the sexy ladies masquerade dance, and "glamour girl" photo session.
Often Imitated, But Never Duplicated!
"It's Awesome Baby!" Don't be mislead by copycats... If it's not the original SexyPartyClub Internet Party hosted by Barbi & all her WebGirl friends, then it's not the real deal. Cum be part of the excitement! Cum enjoy the games & fun that have made this party #1. Cum Experience the WebGirls's Internet Parties that you've come to love. Cum to the next REAL Internet WebGirls party, nowhere else but right here!
Have Fun & Enjoy The Party Pictures!
Click Here & Compare These Party Pictures With Any Pictures On Any WebSite Anywhere!
Wouldn't You Rather Be Here?